some fancy things that caught my eye this week:
i've long been a fan of
the decemberists
and am in love with their new album,
the king is dead
. i saw the video for
down by the water
a few weeks ago and was in awe of how perfectly the vibe fit the band. to make the video, photographer
autumn de wilde
partnered with
the impossible project
and used 2,500 polaroid shots to create a flawless part-stop motion, part-digital scrapbook as a visual companion to the deluxe box edition. it's pretty magical.
london, you will always be my favorite
♥
though i've been pretty lucky lately, you can only open so many kidrobot dunny blind boxes without ending up with a duplicate (or six, as was my case with this
darn dunny
). what to do with the dups? if you're lucky and well-connected, you can participate in a dunny trade. or you can turn them into an awesome
keychain
. the
kronikle
shows you how.
there's been a lot of iPhonography app round-ups lately and i've been loving it! i have 12 photo apps right now, but i wouldn't mind a few more cool toys. some of my favorites not included below:
cross process
,
pocketbooth
,
labelbox
, and
100 cameras
.
a beautiful mess
shares
samples
of seven different apps (including my new fave
instagram
- anybody else on instagram? let me know so i can follow! you can find me under
bibliomeg
).


ohdeedoh
also has a great post on
5 iPhonography tips & tricks
. i definitely want to try creating a double-exposure and using a tilt-shift generator.
what is more awesome than a ukulele and a profound love for the great
stephen fry
? nothing, i say, except maybe when the two come together. this open letter by molly lewis to the great british icon and technology enthusiast could easily be from me, if only i knew how to rock a tiny guitar and were willing to have children at this point in my life. soooo, maybe not.
tartelette makes the most beautiful foods and i'm in awe of her food styling. this week, she shared a recipe for
meyer lemon macarons
, which, i have decided, i must make immediately. i've
tried lemon macarons before
, but meyer lemons are a different business.
i love these
monster landscapes
! an anonymous artists picks up cheap and tacky landscapes at thrift stores and yard sales and makes them awesome.
and finally, because this made me have an actual laugh out loud moment at work while i was on the reference desk and shouldn't have been checking my feed reader, this bit of awesomeness (via
boing boing
).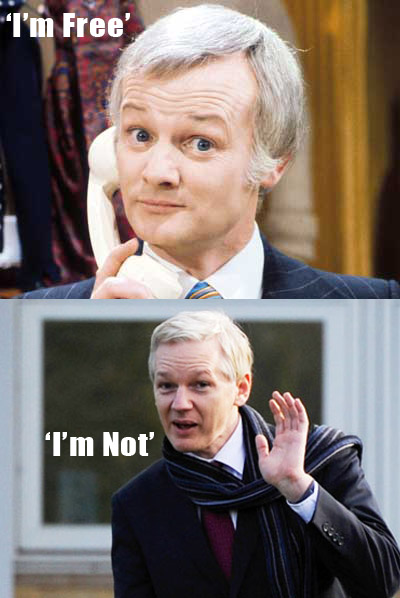 my love for
mr. humphries
knows no bounds! what were your exceptional internet finds this week?