i've been getting acquainted with
my nook
over the last few days and i'm rethinking my nook
cover purchase
.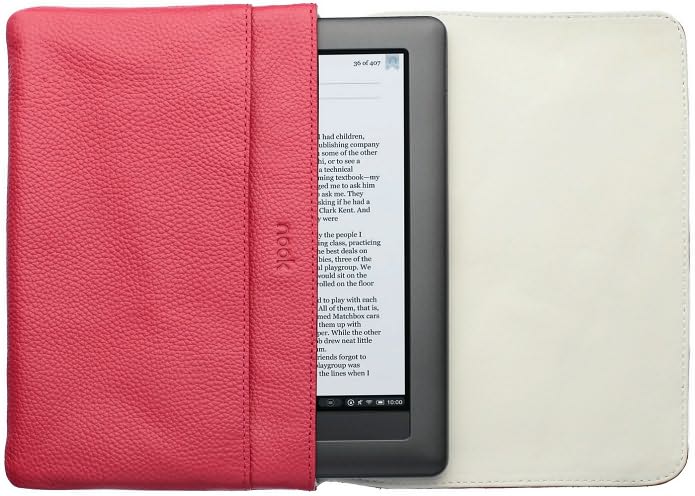 i
like
love
the color, but it seems a tad bulky for my taste. i don't care for the flap and extra pocket at all. i want a simple, stylish, and perhaps even humorous sleeve. the best place to find something to fit my parameters? etsy, of course.
the first shop i stumbled upon was
nokomomo
. how amazing and awesome are these?

the beautiful fabric choices at 
rogue theory
are right up my alley (i spy some
anna maria horner
book stack fabric -
♥
!).
rokitbot
offers their sleeves with a sweet wristlet option. i covet the liz lemon-esque glasses fabric so. much. if you're headed to their shop, check out the
nerd herder
wallets, which are my organized self's dream.
(clockwise: 1 2 3)
the cases at
color creations by danielle london
make me so happy. and now i want to have breakfast for dinner tonight.
thanks for shopping with me!