i've been slacking on promoting the brilliance of the internets. here's a small remedy.
man, how much do i love dyna moe's
hipster animals
? as the tumblr accurately describes, "it's like richard scarry characters went to a grizzly bear show." yes! | via
boing boing
this stars of facebook vid cracks me up. i think i'm a foodographer. i don't know what to think about that | via
swissmiss
Altoids "Curiously Strong Awards"
from
Marc Ritzema
on
Vimeo
.
i need this mac keyboard shortcuts print by etsy seller
birdAve
| via
whorange
i am totally loving
sfgirlbybay's
newest feature,
separated at birth
,
where interiors are matched with fashion photos. they're all dreamy.
if i knew how to hack, i'd follow matt richardson from
MAKE
's instructions and construct an awesome replacement button | via
doobybrain
i'm not gonna lie, i would probably pick up a few of these
books by designer christophe gowans
if they were real. i'm digging the suburbs cover | via
boing boing
the thought of these
spiderweb-covered trees
existing on the same planet as i do freaks. me. out. | via
neatorama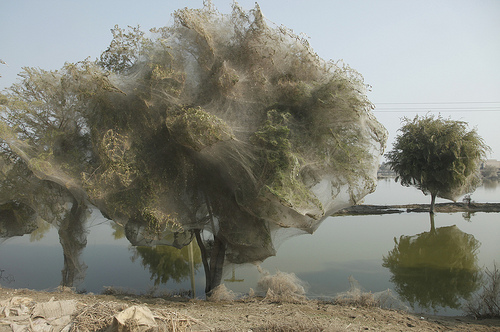 have you stumbled upon anything exceptional lately?